Lenore Blank Kelner and Company will use these two mutually reinforcing definitions of arts integration to guide all of our work:

In education, arts integration refers to the equal incorporation of an art form and another content area into lessons so that objectives in both subjects are addressed. To integrate an art form with another area of curriculum, authentic connections must exist between the two subjects.
From A Dramatic Approach to Reading Comprehension,
Lenore Blank Kelner and Rosalind M. Flynn, 2006.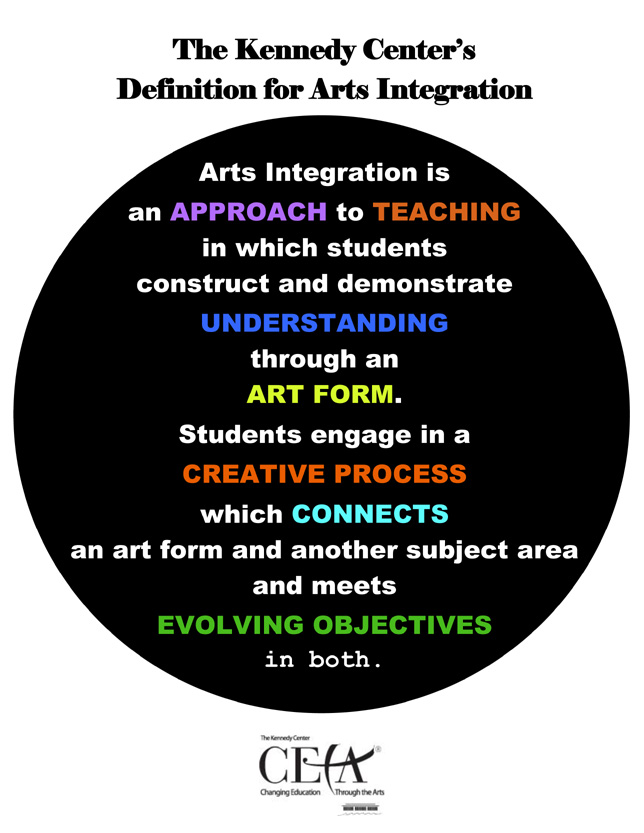 © The John F. Kennedy Center for the Performing Arts
www.kennedy-center.org/education/ceta/
^
Back to top